Day ten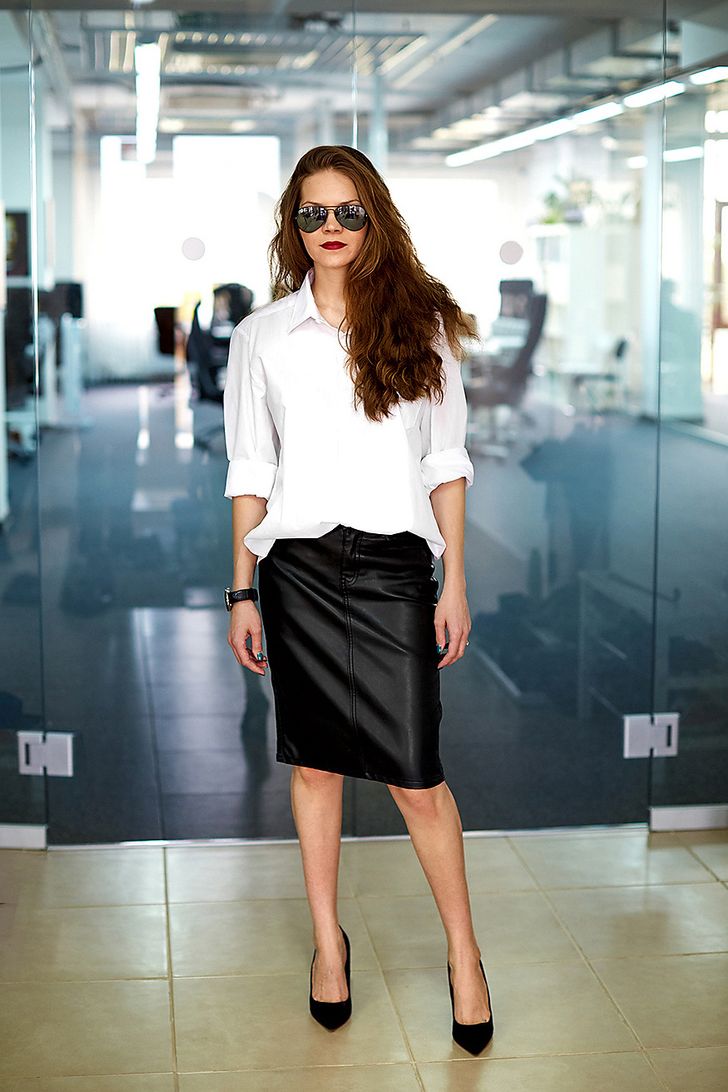 On the last day of the experiment, my eyes fell on my husband's pristine white shirt. It looked way too big for me, but we managed to turn this drawback into an advantage by rolling up its sleeves and tucking it into a pencil skirt. To me, the end result looked both daring and elegant – the perfect choice for any working woman!
As an afterthought, we chose a large men's watch. It added fragility to the overall image.
Well, my challenge is now complete, and here's what I can say as a conclusion: all the men's clothes I wore turned out to be extremely comfortable and functional! They didn't ride up or anything!
I think that we need to discard our prejudices along the lines of "I'm a girl, so menswear will make me look ugly!" Our femininity is not something superficial, so it won't disappear if you decide to wear your husband's things. If you ask me, such items actually underline our tenderness.
Feel free to make occasional raids on your significant other's wardrobe! You should also visit the men's department more often (never mind the sales assistants' advice!). From now on, that's what I'll be doing for sure!